Here is a list of books I've read that I feel are relevant for dads, technology, or any combination of the two.   I've excluded books from my collection that I don't feel meet this criteria.   I'll be updating this page regularly as I read new books.
Brain Rules for Baby: How to Raise a Smart and Happy Child from Zero to Five
Impact:  7/10
Well written book on a complex subject. Unfortunately, I found myself focusing on a surprising number of typos, lack of actual references, and some information that is nearly identical to NurtureShock. To the author's credit, he prefaces that references are in the index.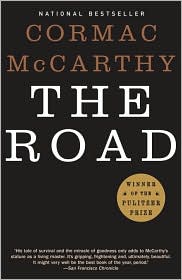 The Road
Impact:  7/10
This won the Pulitzer for fiction in 2007. I must have bad luck with these award winning books because I wasn't completely thrilled with Tinkers either, although The Road was a short read and mostly enjoyable despite that fact. I included this book because it deals with a father/son combo as they traverse a post-apocalyptic wasteland. Lots of pearls of wisdom for fatherhood are in this book.

The Millionaire Next Door
Impact:  9/10
This book is a great read for those interested in how to accumulate wealth.  It highlights the differences between those who want to appear wealthy and those who actually are.   There is a great deal of insight on frugality/purchasing behavior, parenting style, professions, and personal background of those with over $1mm in wealth.   If you are interested in improving your overall financial sense, this is a great place to start.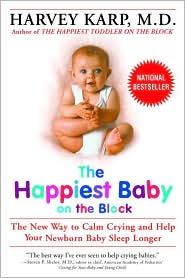 The Happiest Baby on the Block
Impact: 9/10
I first heard about Harvey Karp (the author) when taking our new parents class at the hospital.  They had a short video that was a cliff notes version of this book.   There is a great deal of information in this book about how to properly calm your baby in the first few months of life.    Also covered are common misconceptions about what causes colic in new babies, and how long the colic period is expected to last.   This book goes a long way in improving your confidence as a parent and caring for your new baby.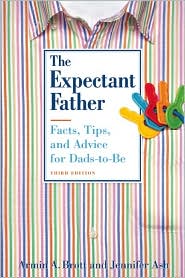 The Expectant Father: Facts, Tips, and Advice for Dads-to-Be
Impact 8/10
If you only read one book during the pregnancy phase of your parenting, make it this one.  The book is a concise, practical, and male-oriented approach to the birth process.   The chapters are broken out on a month by month basis (1 chapter per month).   You won't need to spend a lot of time reading this, but it will keep you updated on how to best work with your significant other and what changes are going on for her and for your baby.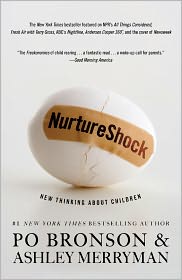 Impact: 10/10
I love books like NurtureShock.   They take an objective, fact-based, evidence supported approach to why things are the way they are.   This book is essentially 'Freakonomics' for kids.   There is so much great stuff in this book, from what characteristics are in the parents of successful children, how much of an impact your name for your child matters, proper methods of praise for your child to increase their chances at success and the importance of a proper sleep schedule.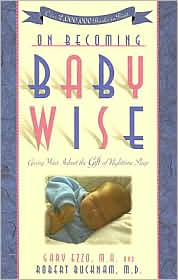 On Becoming Baby Wise
Impact:  4/10
Maybe this book wasn't for me, although my wife did enjoy it.   There is a lot of parenting information in this book that conflicts with other books we have read (such as 'The Baby Book' which advocated attachment parenting and not agenda parenting).   The reviews for this book indicate it works well for many people, so it is hard for me to criticize it too much, although one of the main complaints I had was the way some of the content was written in that it was almost intending to inspire fear and guilt about being a bad parent should you not follow the books advice.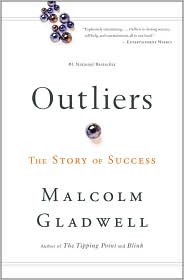 Impact:  10/10
I won't hide the fact that this is my favorite book, also written by my favorite author.   It's another example in the similar line of books like NurtureShock or Freakonomics that take an objective look at human behavior and society as a whole.   Outliers concentrates on why successful people are in the position they are in.   It mostly boils down to a combination being in the right place at the right time and hard work.   Gladwell's writing style is very captivating and is not written in the way most drab business books are written.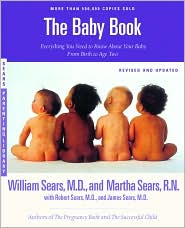 The Baby Book:  Everything You Need to Know About Your Baby From Birth to Age 2.
Impact:  9/10
This book is a complete reference for your child after the birth.   If you were to only purchase one book after your baby was born, I would recommend this one.   The main premise of the book is:  know your baby, respond to the cues of your baby.   The book weighs in at 600+ pages and is a very thorough guide on feeding, diapering, nurturing, and anything else you could imagine from birth to age 2.
About

Modern Geek Dad is a blog that curates and creates original content about fatherhood, programming, electronics, food, music, fatherhood, and anything of interest to the modern geek.